Afternoon STEAM Club Programming…
This year HeartPrints will offer 5 afternoons of club programming. The foundation of our club curriculum is STEAM education. STEAM is an acronym that refers to education-related programs in the disciplines of science, technology, engineering, arts and mathematics. STEAM education indicates integration of at least two of the STEAM disciplines within a curricular activity. Our club curriculum is designed to support and enhance young children's learning through quality activities that expose children to new concepts/ideas and encourage children to use their developing skills in a variety of creative ways.
---
Programs are open to preschool and kindergarten children.
We anticipate programs will fill up quickly.  Please consider your options and register early!
We are offering Clubs Monday through Friday afternoons from 1:00-4:00 pm.
---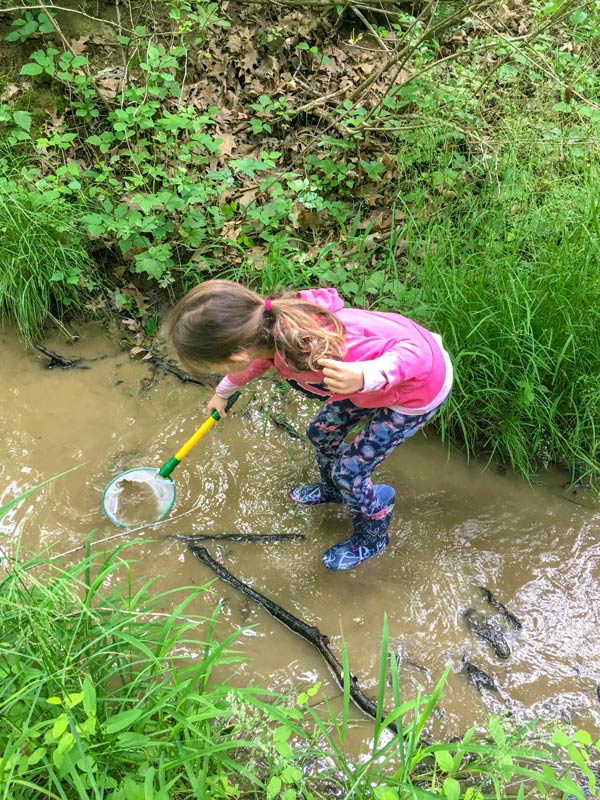 ---
---
December Mondays – HeartPrints Holiday Classes
Monday, December 9 – Holiday Gift Making Class - Children will create 2 special holiday gifts that they can share with their family or give as a gift to a grandparent or someone special. Children will wrap their gifts and create a card for their special someone.
Monday, December 16 - Holiday Gift Making Class #2 - Children will create 2 special holiday gifts that they can share with their family or give as a gift to a grandparent or someone special. Children will wrap their gifts and create a card for their special someone. These gifts will be different from the class on December 9, so children are more than welcome to attend both classes!
Monday, December 23 – Holiday Baking Class – Children will create many kinds of baked goods to share with their families and friends for the holidays. They will bring home a platter with lots of samples! We will be tasting our masterpieces as we make them as well… because baked goods are the very best when eaten fresh out of the oven! Allergy notice: we do not use nuts in this class, but will cook with eggs, dairy, and gluten. 
January & February Mondays – Engineering Club
January - Architecture - Children will use math and science principles to design, make blueprints and build a scaled-down model of their own room. 
February – Fun with Numbers - Macaroni Math, Pizza Fractions, Ice Cream Scoop Addition and more. Students will explore hands on with numbers and how to add, subtract, and divide using common objects to explore the concepts.
Tuesday Science Club
December - Space - Students will explore our solar system. We will explore the planets, our sun and make a mini model of our solar system.
January - Weather - What is weather? Why does it rain? What types of clouds produce certain types of weather? How does the weather affect our lives? What are the seasons? What does a meteorologist do? - Students will learn answers to these questions and investigate the different types of weather around the world, and right here in Pennsylvania. 
February – Valentine's themed STEAM Club – Some highlights this month include edible chemistry to explore the property changes with chocolate, creating "HeArt-chitecture" heart gummy candy, toothpick towers, and a heart cup Tower Challenge.
Wednesday Book Club
December – Mo Willems – Join Elephant & Piggy for some belly laughs. Children will develop their eye for details as we examine what makes these books so incredibly funny with few written words. Over the course of the month each child will develop their own character that would fit into the Mo Willems bunch.
January– Leo Lionni – Lionni knew from a very young age that he wanted to be an artist but no one anticipated how famous he would become as an author and illustrator. Children will tap into their own creativity as we write and illustrate our own masterpieces this month.
February – Eric Carle – We will bring Eric Carle's books to life by practicing different styles of print making and collage. Children will bring home some beautiful art at the end of February.
Thursday Makers Club
December - We will focus on "The Nutcracker" a ballet, by Peter Ilych Tchaikovsky, adapted from E.T.A Hoffman's story "The Nutcracker and The Mouse King". The Children will recognize what ballet is and how ballet dancers dress and move, learn the order of events in The Nutcracker, become familiar with the main characters, and enjoy the sounds and smells from the land of sweets!
January – The children will have fun with winter water coloring! We will of course explore some famous wintery music as well! The children will experiment with many styles of resistance art including using salt, plastic wrap, rice and shaving cream!
February – This month will be full of love in honor of Valentine's Day. The children will enjoy music and artwork that focuses on having a kind heart and sharing love with others.
Friday Cooking Club
December – Baking Around the World – Children will bake different sweets that are traditionally served at holiday celebrations around the world. We will learn about holiday traditional of various cultures along the way!
January – Secret Ingredients - The children will cook and bake classic recipes with secret and unexpected ingredient twists. 
February – All About Baking – Children will learn the tips and tricks of making perfect baked goods…  and it all comes down to accurate measurements! We will get in a good dose of math this month as we measure, weigh, pack, and level ingredients to make delicious baked goods.
---
Please take a few minutes to explore the possibilities. Families may enroll in one or more club sessions. We encourage families to consider enrolling in a consistent club schedule because some clubs may do project work lasting several weeks.
---
---
7:1 Students to Teacher Ratio
Ages 3-6 years old
$120 per month for each day selected
1:00-4:00 Daily
12:00-1:00, 4:00-4:30, 4:00-5:00 Extensions available
Snack provided
The Fall Session will run Thursday, September 5th through Friday, November 29th ***Please note school closings listed on the registration form below and on the calendar available on our website***
Cancellation Policy: Classes are subject to a minimum and maximum enrollment. In the event of our cancellation, HeartPrints will attempt to notify you in advance and offer you another club selection. Missed classes will not be refunded or credited. No changes will occur unless approved by Grace or Julie.
---
The curriculum includes specialized instruction in:
---
---
Follow this link to view available clubs.
---
---
How to Enroll at HeartPrints?