Afternoon STEAM Club Programming…
This year HeartPrints will offer 5 afternoons of club programming. The foundation of our club curriculum is STEAM education. STEAM is an acronym that refers to education-related programs in the disciplines of science, technology, engineering, arts and mathematics. STEAM education indicates integration of at least two of the STEAM disciplines within a curricular activity. Our club curriculum is designed to support and enhance young children's learning through quality activities that expose children to new concepts/ideas and encourage children to use their developing skills in a variety of creative ways.
---
Programs are open to preschool and kindergarten children.
We anticipate programs will fill up quickly.  Please consider your options and register early!
We are offering Clubs Monday through Friday afternoons from 1:00-4:00 pm.
---
2020 STEAM Club Info is Now Available. Click on the Link Below...
---
ONLINE CLASS & CLUBS REGISTRATION
---
---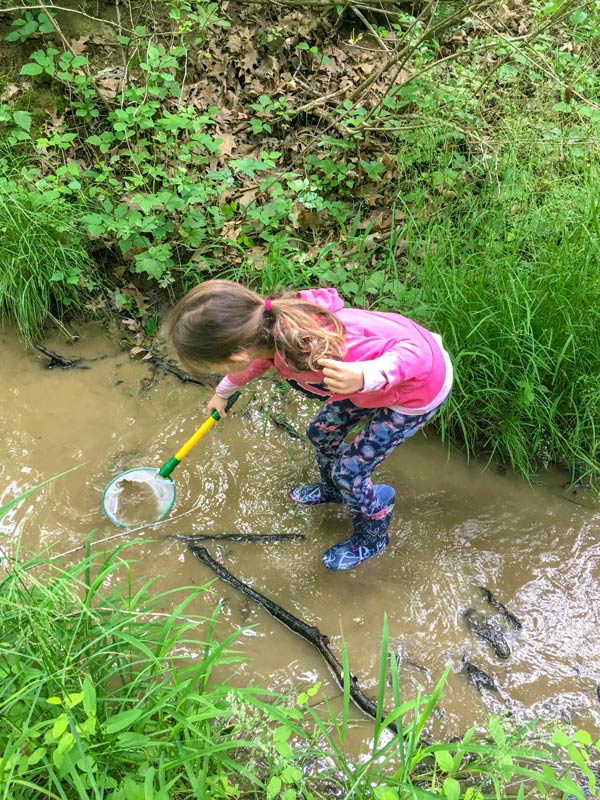 This Winter we will be exploring Brazil, Russia, and The Arctic!
---
---
---
December – Brazil (The Amazon Rainforest)
---
Monday Engineering Club -
In Engineering Club this month, children will explore the layers of the Rainforest. Children will test which types of materials are waterproof and will design and build a waterproof structure of their own.
Tuesday Science Club –
Let's take a trip to the Amazon Rainforest. Children will use their 5 senses to taste, touch, smell, hear and see various elements of the rainforest.
Wednesday Conservation Club –
This month we will learn about some of the rare and endangered animals that lurk in the Amazon Rainforest. Children will practice their sewing skills to make a jungle creature bean bag.
Thursday Makers Club –
We are going to study the vibrant collages of Brazilian artist Joelson Bugila. Each week we will add another layer of acrylic paint to our own collages. Children will experiment with many paint techniques including drip painting, spray painting, and combing.
Friday Culture Club -
During the month of December, students will take a journey through the beautiful country of Brazil. They will experiment with coffee (one of Brazil's top export), learn about Carnival, dance the samba, and learn traditional games played by children in Brazil.
---
---
Monday Engineering Club –
Did you know that the helicopter, electric transformers, and artillery cannons were all invented in Russia? Children will conduct experiments to learn how each of these creation work.
Tuesday Science Club –
Did you know that some of the rarest dinosaur fossils were found in Russia? Children will become paleontologists as they learn about dinosaurs, crack open fossils, and make paper mache volcanoes.
Wednesday Conservation Club –
The Siberian Tiger is a one of the most stunning animals living in Russia. Unfortunately endangered, we will learn about his rare beauty and create our own tiger tie-dye shirts.
Thursday Makers Club –
Traditional Russian fabric and costumes are known for their bright colors and ornate patterns. Children will practice many forms of pattern making this month and will create with own tapestry to take home.   
Friday Culture Club –
In Culture Club this month, children will explore the traditions that Russian children enjoy. We will bake Russian Tea Cake, paint decorative eggs, and watch and practice ballet moves.
---
---
Monday Engineering Club –
Kayaks, igloos, and polar bears are all part of Inuit life in the Artic. Children will build igloos and polar bear dens. They will also create model kayaks and test them in water to see how they float.
Tuesday Science Club –
As children travel to the arctic, they will enjoy many types of snow and ice science experiments. What a fun way to experience changes in matter.
Wednesday Conservation Club –
Put on your parkas, we are going to take trips to the North and South Pole this month. We will look at what is the same and different about the Artic (North Pole) and Antarctica (South Pole.)  We will investigate the melting ice and problems that this causes. Each child will make their own reusable ice pack to use at home and use if they get hurt.
Thursday Makers Club –
In the Inuit language "Inukshuk" means "likeness of a person." Scattered throughout the northern parts of Greenland, Canada and Alaska, native Inuit people have built stone sculptures in the shape of a human body known as Inukshuks. They are meant to be a symbol of strength and encouragement. This month in club, we will build Inukshuks out of stones, experiment with light and shadows, and create Inukshuk paintings.
Friday Culture Club -
The month of February will focus on the Arctic and Inuit people. Students will learn about the Inuit lifestyle, including the homes they live in, the daily life, and animals found throughout the region. Students will create soap carvings, rock sculpture art, and explore hands on materials of the Inuit people.
---
Please take a few minutes to explore the possibilities. Families may enroll in one or more club sessions. We encourage families to consider enrolling in a consistent club schedule because some clubs may do project work lasting several weeks.
---
---
9:1 Students to Teacher Ratio
Ages 3-6 years old
$120 per month for each day selected
1:00-4:00 Daily
12:15-1:00, 4:00-4:45 Extensions available
Snack provided
The Fall Session will run Tuesday, September 8th through Wednesday, November 25th.
The Winter Session will run Tuesday, December 1 through Friday, February 26th.
The Spring Session will run Monday, March 1 through Friday, May 21st.
 ***Please note school closings listed on the calendar available on our website***
Cancellation Policy: Classes are subject to a minimum and maximum enrollment. In the event of our cancellation, HeartPrints will attempt to notify you in advance and offer you another club selection. Missed classes will not be refunded or credited. No changes will occur unless approved by Grace or Julie.
---
How to Enroll at HeartPrints?