Afternoon STEAM Club Programming…
This year HeartPrints will offer 5 afternoons of club programming. The foundation of our club curriculum is STEAM education. STEAM is an acronym that refers to education-related programs in the disciplines of science, technology, engineering, arts and mathematics. STEAM education indicates integration of at least two of the STEAM disciplines within a curricular activity. Our club curriculum is designed to support and enhance young children's learning through quality activities that expose children to new concepts/ideas and encourage children to use their developing skills in a variety of creative ways.
---
Programs are open to preschool and kindergarten children.
We anticipate programs will fill up quickly.  Please consider your options and register early!
We are offering Clubs Monday through Friday afternoons from 1:00-4:00 pm.
Per instructions attached – please include the calendar with your registration form. Write your child's name in days he/she will attend.
---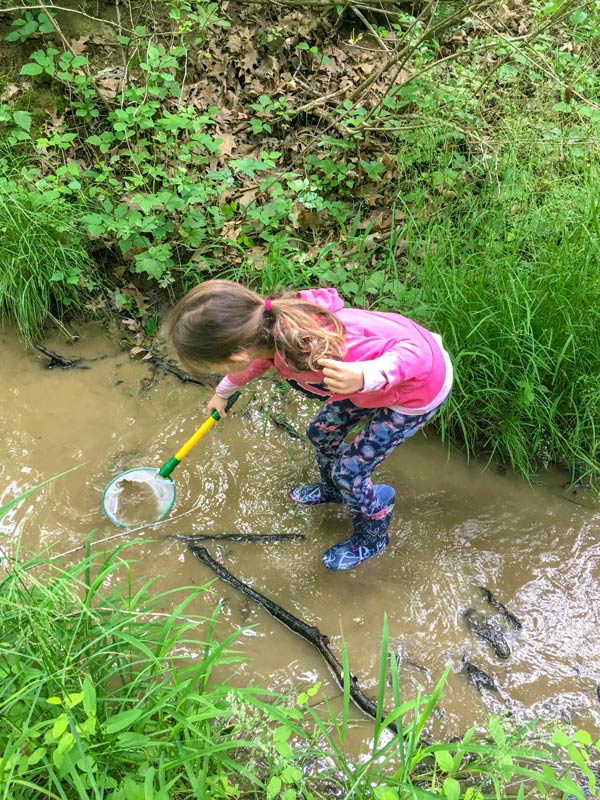 ---
---
Monday – Engineering Club
Ms. Saitz & Mrs. Lively will challenge young minds as they learn the science, mathematics, and history behind some of the greatest structure's past and present. How does the Leaning Tower of Pisa stay standing? How did ancient Egyptians create the Great Pyramid of Giza? Children will explore bridges, submarines, airplanes, pyramids, and buildings from around the world and engage in hands-on experiences to make creations of their own.
The children will:
Develop engineering logic and thought processes
Foster problem solving & creative thinking skills
Practice teamwork, communication, sharing, and self care
Gain a better understanding of how force and weight is distributed
Through hands-on experiences, gain real world understanding of how things are built
Practice organizational thinking by planning projects in a logical order
Learn about amazing structures all around the world
Tuesday – Science Club
Ms. Fairweather & Mrs. Lively will guide children through the Scientific Method in many categories of the sciences. Children will dive into chemistry, biology, physics, & ecology in this messy and fun club! Future scientists welcome!
The children will:
Apply the scientific method to predict, observe, and draw conclusions from experiments
Observe how nature and science change over time
Gain an understanding of physics concepts such as acceleration, deceleration, ramps, projection, aerodynamics, stability, gears & pullies
Practice observation skills by developing an eye for details
Engage in hands-on experimentation
Wednesday – Conservation Club
Mrs. Stanny & Ms. Fairweather will be taking environment lovers on a journey outside. Let's explore what makes nature so magical in the Heart Prints Forest! How can we help our Earth stay healthy? The children will enjoy recycled projects like making homemade paper. How can we help endangered animals? The children will create bird feeders of specific dimensions to support the National Audubon Society. Rain boots or water shoes encouraged when the weather is nice!
The children will:
Create projects that give back to our community
Learn about our local and global flora & fauna
Enjoy walks to the Heart Prints forest, stream, and garden spaces
Develop a love for nature
Gain strategies and respect for conservation
Thursday - Makers Club
Art, music, dance, plays, puppetry, and more! Mrs. Keys & Mrs. Lively have lots of fun planned for the children that love to make and create! Children will learn the styles of famous artists and enjoy making their own works of art in that discipline. Please don't wear your favorite outfit since art sometimes comes with a mess!
The children will:
Learn to read & play music on xylophones
Gain music skills such as rhythm, tempo & volume
Increase exposure to famous musicians, artist, dancers, and actors
Strengthen representational art skills
Build artistic abilities in several disciplines: clay, beading, paint, ink, watercolor, and more!
Develop fine & gross motor skills
Improve body control
Increase confidence performing in front of others
Practice teamwork and communication to create in-class plays, dance recitals, musical concerts, and art galleries
Friday – Farm-to-Table Club
Children will get their hands dirty learning to garden for as long as the weather permits. Mrs. Jones & Mrs. Lively will facilitate discussions to questions such as, where does flour come from? Can we make our own butter? The children will learn about where our food comes from and enjoy cooking or baking with these ingredients each week. We will make extras each week to donate to "Meals on Wheels." This community program greatly appreciates the treats that the Heart Prints children send. We will also pay attention to where various foods come from? Where do tomatoes usually come from in September vs. February? Children will be using every day math concepts as they measure, mix and pour. Addition, subtraction, multiplication and even division will be explored.
The children will:
Build gardening skills & knowledge
Investigate where our food comes from
Gain an understanding of nutrition and the food groups
Apply math skills to cook and bake
Expand geographical thinking by using maps to see where produce comes from at various times of the year
Practice organizational thinking by following a recipe
Practice teamwork, communication, sharing, and self care
---
Please take a few minutes to explore the possibilities. Families may enroll in one or more club sessions. We encourage families to consider enrolling in a consistent club schedule because some clubs may do project work lasting several weeks.
---
---
7:1 Students to Teacher Ratio
Ages 3-6 years old
$120 per month for each day selected
1:00-4:00 Daily
12:00-1:00, 4:00-4:30, 4:00-5:00 Extensions available
Snack provided
The Fall Session will run Thursday, September 5th through Friday, November 29th ***Please note school closings listed on the registration form below and on the calendar available on our website***
Cancellation Policy: Classes are subject to a minimum and maximum enrollment. In the event of our cancellation, HeartPrints will attempt to notify you in advance and offer you another club selection. Missed classes will not be refunded or credited. No changes will occur unless approved by Grace or Julie.
---
The curriculum includes specialized instruction in:
---
---
Registration form is included in packet materials.
Download CLUB PACKET HERE
---
Step one: Look at the calendar. Choose clubs that work for your child.
Write Child's Name in the selected date(s).
Step two: Calculate your costs per clubs and/or lunches and fill in the attached registration form along with your payment.
Turn in the completed calendar, monthly registration form and payment to the box outside the office door.
---
How to Enroll at HeartPrints?